U.S. President Donald Trump's first speech to the United Nations General Assembly on Tuesday was hotly anticipated by North Korea watchers – and for good reason.
After months of increasingly hardline rhetoric from the White House on Pyongyang – from "fire and fury" to "all military options on the table" – the President's speech to world leaders did not represent any major change in tone.
Clocking in at 41 minutes, the President's approach notably appeared to evoke George W. Bush's infamous "Axis of Evil" speech from 2002, hitting out at "rogue" and "depraved" regimes that were now the "scourge" of the planet.
Of these, Trump was clear that North Korea is the main offender. Kim Jong Un was not even named: instead, the President called him a "rocket man" on a "suicide mission." And if this mission threatens the U.S., he said, "we will have no choice but to totally destroy North Korea."
The speech came just days after North Korea again conducted a test of the Hwasong-12 ballistic missile – its longest distance launch ever – over the northern islands of Japan. And with the country's sixth nuclear test of September 3 fresh on everyone's minds, it's unlikely tensions will de-escalate anytime soon.
But what do experts think? Will Trump's strong rhetoric force the 'Rocket Man' to the table, or do they think it's going to be a long, long time before North Korea even considers relinquishing its prized arsenal?
The following experts replied in time for our deadline:
Akira Igata, Visiting Professor at the Center for Rule-making Strategy at Tama University
Cha Du-hyeogn, a former intelligence secretary to President Lee Myung-bak
Cui Yingjeou, retired professor, Peking University
Daniel Pinkston, lecturer at Troy University
Georgy Toloraya, Director of Korean Programs at the Institute of Economy at the Russian Academy of Science, former diplomat to North Korea
Go Myong-Hyun, research fellow at the Asan Institute for Policy Studies
June Park, Asia 21 Leader, Asia Society
Kim Seon-rae, research professor, the Institute of Russian Studies at Hankuk University of Foreign Studies
Leif-Eric Easley, associate professor, Division of International Studies, Ewha University
Yunmi Choi, Professor at Sookmyung Women's University
---
---
1. Trump said North Korea is on a "suicide mission" and that the U.S. could "destroy" North Korea – how will Pyongyang likely react?
---
Akira Igata: One can only guess. My guess is that while this speech would definitely elicit a strong verbal retort from the regime, it will not prompt North Korea to engage in any kinetic action that they had not previously planned on doing.
---
Cha Du-hyeogn: North Korea will fiercely criticize and oppose it in a rhetorical sense, but there is a close link between how North Korea would demonstrate its capabilities in response to it and their actual nuclear/missile capabilities.
Perhaps the criticism of the Trump as an individual and personal attacks on him will start in the North Korean media: they will think Trump blasphemed the supreme leader's dignity through his "Rocket Man" remarks.
---
Cui Yingjeou: Pyongyang will respond to Trump's speech politely. They would not engage in further verbal exchanges. They could explain again why they are developing nuclear weapons.
---
Daniel Pinkston: Sŏn'gun Korea's strategic preferences now are relatively set, even though they have been slightly modified in the context of the regional and global geopolitical environment. If Pyongyang is on a suicide mission, they are very bad at execution since the regime has survived a quarter century after the collapse of the Soviet Union and the socialist bloc in Eastern Europe.
As for the "U.S. having the ability to destroy North Korea," who doesn't know that? The only way this kind of bluster makes any sense is if it is being pitched to a portion of the domestic audience in the U.S.
Trump continues to demonstrate that he really knows practically nothing about foreign policy and international security policy. And he doesn't seem too interested in public policy. This pandering and bluster essentially will have zero effect on Sŏn'gun Korea's strategic preferences and the regime's plans to achieve them.
---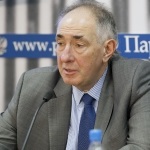 Georgy Toloraya: Trump has exceeded even himself with the statement referring to the "destruction" of North Korea. Such wording was never used by any responsible power (North Korea uses language like this for propaganda, not as a reflection of capability or intention).
North Korean propaganda will capitalize on that, and another demonstrative action like a missile launch might be possible. The forthcoming October military training in the South will make North Korea even more suspicious and adventurous.
---
Go Myong-Hyun: Pyongyang will react negatively to Trump's UN speech, both rhetorically and militarily. Kim loves to match Trump's aggressive rhetoric with his own. This contributes to the heightening of the tension in the peninsula, which is what North Korea aims to achieve with its provocations.
But it is unclear how much of this could lead to the acceleration of North Korea's already fast escalating pace of provocations. It is highly likely that North Korea's missile and nuclear tests are following a predetermined schedule, more or less independent of the U.S. response. In this sense, Trump's speech is less material to the crisis than it may seem at this moment.
---
June Park: They will take this very seriously and personally, they are easily insulted. So what happened last night is actually the epitome on how not to downgrade other rogue regimes. I think they will continue on their nuclear or missile programs as planned or perhaps even in a more exaggerated manner.  
---
Kim Seon-rae: The threat of a U.S. attack on North Korea has been steadfast over the past few decades. It is not a particularly special speech. North Korea's reaction to Trump's remarks will also be similar to previous ones: they will talk about their potential attacks and retaliation against the U.S. mainland. It seems likely that they will prepare for another ICBM launch.
---
Leif-Eric Easley: North Korea has offered disparaging remarks in response to previous tough statements by President Trump and is likely to do so again. But it would be a mistake to attribute much North Korean behavior to a "war of words" between leaders.
North Korea's nuclear and missile tests are driven by a strategic decision to develop and deploy nuclear ICBM capability as soon as possible in service of the Kim regime's military goals and domestic legitimacy. The current situation is not driven by Tweets or speeches.
---
Yunmi Choi: North Korea and the United States, strictly speaking, Kim Jong Un and Trump, are likely to ratchet up their bellicose rhetoric.
Trump's official remarks at the UN General Assembly – which directly mentioned the life of Kim Jong Un and a threat to the North Korean regime – can be a stimulus to lead to a corresponding preemptive military action or another indirect threat.
There is a high possibility that the North will either launch a missile provocation aimed at Guam or take out non-conventional military threats including biochemical weapons that have not been disclosed.
---
---
2. How helpful was this speech in stabilizing current tensions?
---
Akira Igata: The speech was unhelpful in stabilizing the current tensions. The rhetoric that President Trump used will likely simply fuel the North Korean narrative that the U.S. is expanding its military forces in the Asia-Pacific region and that their number one priority was, is, and continues to be the invasion of North Korea.
---
Cha Du-hyeogn: This speech would obviously bring North Korea's opposition, so it could escalate the current tensions in the short term. 
What Trump's message suggests is that "opacity is not just about you." Mattis is also trying to tone down Trump's remarks but Trump is saying, "I can use the final option if I really need it, which could bring destruction (to the North). So you need to choose," that's what Trump is saying.
In fact, there is no correct answer or solution to the current situation. So we cannot say Trump's speech is useless or that it would aggravate the situation. It could be proved to be more effective, on the contrary.
---
Cui Yingjeou: Trump is humiliating himself and the U.S. The North Koreans are not stupid – the problem is Trump's unpredictability.
---
Daniel Pinkston: At best, not helpful at all.
At worst, the U.S. reputation among allies and adversaries will suffer greater damage than it already has.
---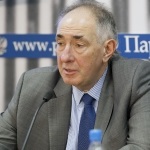 Georgy Toloraya: This statement goes contrary to law and international procedures and is a direct violation of the UN Charter, prohibiting "threat of the use of force". This means that the international law and order system is threatened by the most powerful nation on Earth – Kim and the like seem to be right in not counting on the international rules to protect them.
This is a huge present for Kim, fully justifying, in the eyes of the North Korean population and even foreign observers, his efforts to create a tangible deterrent.
---
Go Myong-Hyun: Trump's message was clearly not meant to be conciliatory. But North Korea is not interested in deescalating the situation at this point. It seems like eons ago, but only last month Trump and Tillerson implicitly commended North Korea for showing "restraint", after North Korea had declared that it would postpone carrying out the threatened missiles launches on the island of Guam.
Tillerson even stated that the U.S. was interested in negotiating with North Korea. Yet these entreaties were met with North Korean missiles flying over Japan and another nuclear test. Although Trump's aggressive UN speech could be used as a justification for North Korea's next provocation, even if Trump had given a conciliatory speech at the UN, North Korea would have responded with yet another major provocation.
---
June Park: I don't think it was helpful. And I think it makes things worse.
---
Kim Seon-rae: Trump is not interested in alleviating tensions on the peninsula. Rather, he is more interested in maximizing tensions. Because of this, he often uses words such as strike against North Korea, collapse of North Korea, or blockade on North Korea.
This situation will continue in the future. Exacerbated tension in North East Asia and provocation by North Korea strengthen Trump's political position in the United States. 
---
Leif-Eric Easley: The speech was not aimed at increasing or decreasing tensions. It was delivered with the President's signature rhetorical flare, but was actually a call for multilateral cooperation on North Korea.
International implementation of UN sanctions has been seriously lacking, but is starting to improve.  President Trump wants that cooperation to go much further.
---
In a way, I think it was helped in raising awareness of security threats in the majority of people in South Korea.
But the channel of conversation is ultimately blocked, and now it can be said that the speech speeds up the potential use of the military option as the last resort.
---
---
3. Trump insisted that denuclearization is North Korea's only option for survival going forward. Is there a roadmap that you see for negotiations on this issue at the moment?
---

Akira Igata: No. There was an interesting Japanese initiative last month – a plausible roadmap to the beginning of a negotiation process – where Prime Minister Abe seriously considered the option of playing an intermediary role to convince first the U.S., then China, ROK, and Russia to come up with acceptable conditions to resume the six-party-talks, then fly to North Korea to convince Kim Jong Un to return to the negotiating table.
However, according to the media reports, the United States shot down this proposal during the 2+2 meeting held on August 17.
---
Cha Du-hyeogn: Ultimately, Trump is not calling on North Korea to display a flag of truce but saying the U.S. would appreciate it if the North shows restraint and not conduct additional missile/nuclear tests.
To put it simply, Trump is saying: "Do not escalate the tensions," as they did between the end of August and early September, then he would seek conversation.
There could be a hidden message in Trump's speech that if the North stops current actions, and if the international community could verify their nuclear freezing, then a conversation could happen.
---
Cui Yingjeou: North Korea is close to complete its capability now. It'd probably take another two ICBM tests and one test launching from the submarine.
After that, North Korea will advocate for peace. We'd see North Korea changing its attitude (before the U.S.) next year.
---
Daniel Pinkston: Absent of revolutionary change in North Korea that fundamentally changes the identity of the regime and the state, I do not see any possibility of negotiations whereby Pyongyang bargains in good faith to denuclearize.
In my view, with or without denuclearization, the Kim family regime is not sustainable forever. There are too many inefficiencies and contradictions, so it will meet its demise at some point.
---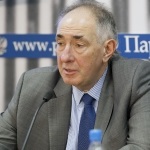 Georgy Toloraya: After this any denuclearization, chimeric long ago, is out of the question. Any talks with a declared aim of denuclearization are highly improbable for North Korea, at least with the current leaders of U.S.
Any roadmap should now clearly avoid wording on denuclearization, and this is the direct result of such statements and bellicose actions.
---
Go Myong-Hyun: No. There is a huge gulf between the negotiating positions on the two sides.
The U.S. has reaffirmed that it would insist that North Korea give up its nuclear weapons. This is in part in response to North Korea's sixth nuclear test, which in turn it was North Korea's way of telling the U.S. it would never give up its nukes. Trump is clearly trying to live up to the reputation that he drives a hard bargain, but so is Kim Jong Un.
---
June Park:  I am following the news on the informal meetings between North Korean officials and other former six-party-talk members. A few days ago, there was a meeting between Choe Sun Hee and Russian Ambassador to North Korea in order to try to build bridges between the U.S. and North Korea. And I think Russia and China are stepping in.
There could a breakthrough through Choe Sun Hee. Maybe North Korea would be able to achieve something. But how can you actually deal with somebody who denigrates everything in front of the whole world's stage. Even if they strike the deal or they come to some kind of agreement informally and they want to move up to the official channel, I think it will be difficult.
All and all I don't see anything going well within a short period.
---
Kim Seon-rae: A roadmap exists: denuclearization of North Korea leads to denuclearization of the Korean peninsula and peace in Northeast Asia. Such a roadmap has existed for over 20 years.
However, rather than peace and tensions on the Korean peninsula, anxiety and confrontation are caused by U.S. intervention in Northeast Asia and China's containment.
---
Leif-Eric Easley: Unfortunately, the Kim regime appears uninterested in talks until it has deployed nuclear-armed ICBMs. If sanctions are increased further and implemented strictly, these could impose sufficient costs to force North Korea back to negotiations in search of sanctions relief.
But since the DPRK is so close to its nuclear ICBM goal and some countries resist imposing maximum pressure, time is not on the side of arresting North Korea's programs. So it is likely that the Kim regime will hold out until it believes its nuclear ICBMs are credible, and then seek talks demanding economic and security incentives in exchange for a testing freeze, but not for denuclearization.
---
Yunmi Choi: Experts in Washington understand that the current diplomatic card which can be used in dialogue or negotiations is to exchange denuclearization for the security of Kim Jong Un regime. But they are also aware that the proposal to resume negotiations is not really feasible: both are extremely distrustful of the other.
I think there is very slim chance that Pyongyang will change its attitude in the current situation. Therefore, the possibility of resuming negotiations is very low and the roadmap is not clearly established.
---
---
4. How does this kind of talk sit with regional players? How might these countries respond?
---

Akira Igata: While the Japanese media focused on President Trump's fiery rhetoric, it also equally highlighted his mentioning of the kidnapped 13-year-old Japanese girl – Megumi Yokota – and this was, to many, a pleasant surprise.
In addition to this positive factor, the Japanese government is currently busy preparing for the dissolution of the lower house of the Diet expected to take place next week and the following snap election that is likely to be held on October 22. So expect no major responses on North Korea from Japan directly following this speech.
---
Cha Du-hyeogn: While China and Russia still emphasize the solution through dialogue, it will be difficult to persuade Washington.
Both Kim Jong Un and Trump are in a position to focus on justice and it is difficult to expect a concession from Trump in the short term.
However, there could be an offer by the U.S. to indirectly ask China and Russia to increase pressure in their bilateral relations with the North, instead of asking them to choose the U.S.'s hard-line measure.
---
Cui Yingjeou: Leaders in Japan and South Korea are planning for their own agendas. President Moon is hoping to procure more advanced weapons from the U.S., and Prime Minister Abe would keep pushing for the self-defense agenda.
---
Daniel Pinkston: Competitors and adversaries might be delighted to see the U.S. government as incompetent, and its leader embroiled in scandals and unable to govern. Unfortunately, mixed signals, incompetence, and bluster could give adversaries incentives to test the resolve of U.S. security commitments in the region. On the other hand, allies are nervous and will continue to hedge against the Trump factor.
Heightened fears of both possible abandonment and entrapment will vex allies since they don't have the luxury of simply ignoring or avoiding Trump.
If there is any bright side, allies might seek greater security cooperation among themselves in the shadow of U.S incoherence and declining leadership.
---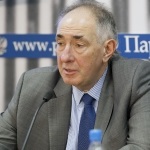 Georgy Toloraya: I do not expect that regional players, especially the inhabitants of South Korea and Japan, would be happy to learn about the possibility of "destruction" of North Korea, as it surely would mean the destruction of their property and lives.
---
Go Myong-Hyun: China and Russia are hoping for an immediate resumption of talks, even if it is for talks for talks' sake. But Trump has essentially crushed their hopes with his latest speech.
South Korea will face stronger pressure to give up its own (small) engagement efforts. Japan may be gratified that the U.S. is finally responding to the North Korean provocations in a way that is commensurate with Japan's perception of the North Korean threat.
---
June Park: After this, there's more blame to be placed on the Trump administration from the Chinese and Russian sides, so it becomes easier for them to say that the U.S. actually caused these frictions, and exacerbated these tensions. It's not good, in any way.
---
Kim Seon-rae: China and Russia will oppose it, recognizing U.S. geopolitical interests and positions in northeast Asia. The northeast Asian crisis will continue due to Russia and China's opposition and North Korea's strategic will, which will serve as an opportunity for the U.S. to create a new northeast Asian order.
The strengthening of the security block, which is divided into the North Korean and continental forces and the U.S.-ROK maritime forces, is in line with U.S. strategic interests.
---
Leif-Eric Easley: The President's speech was exceptional in how much time it devoted to North Korea. The administration is conveying to American citizens that it takes the North Korean threat seriously and is working to address it. That attention and seriousness is also meant to reassure U.S. allies South Korea and Japan, and pressure other countries to cooperate more in countering the DPRK. In the coming days, we are likely to see more signs of U.S.-South Korea-Japan trilateral cooperation.
More countries with diplomatic and economic relations with North Korea are moving to restrict those ties.  The question is whether China and Russia will increase their constructive coordination with the United States and its allies.
If not, further displays of U.S. "strategic assets" in military exercises are likely, as are further applications of "secondary sanctions" on entities that help North Korea to evade UN Security Council resolutions.
---
Yunmi Choi: I think all northeast Asian countries, including China and Russia as well as Japan, would have been astonished. Firstly, China and Russia will strongly condemn the US "North Korea's complete destruction" statement as "diplomatically." And secondly, it is clear that they will further strengthen the joint military exercises between Beijing and Moscow which can block the U.S. military actions.
Japan, which is a powerful ally of the U.S., is also like to abide by its stance to support the U.S. although the country becomes very anxious about the possibility of outbreaking war on the Korean peninsula.
As everyone knows, the military confrontation between the U.S.-Japan-South Korea and China-Russia-North Korea and the rift of the new cold war system is expected to deepen rapidly in the aftermath of Trump's speech at UN General Assembly.
---
Reporting by Dagyum Ji, Damin Jung, and Oliver Hotham
Featured image: UNTV